European Patents

Protect your patent in Europe
European patents are granted in Europe for inventions that are new, involve an inventive step and are susceptible of industrial application in any field of technology.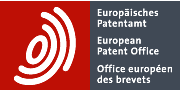 A European patent (EP) application goes through a centralized examination within the regional phase with the European Patent Office (EPO), and, if granted, this patent has the same effect as national patents granted by all contracting states, and so being subject not only to the provisions of the European Patent Convention (EPC) but also to national laws of individual member states, provided that, after it is granted, the validation is effected in each country where it is desired to obtain national patent protection. That way, the granted European patent would become a bundle of individual national patents in Europe.
Euro-PCT Applications
A European patent with the EPO can be also designated using the international PCT patent route by entering the European regional phase on or before 31 months from the earliest claimed priority date of the PCT patent application or from its filing date when no earlier priority was claimed, considering that some countries of the EPC can only be entered via this regional Euro-PCT route. The states that cannot be designated nationally (national phase entry) from a PCT application are as follows; Belgium, Cyprus, France, Greece, Ireland, Italy, Latvia, Monaco, Malta, Netherlands, Slovenia.
Main Points of European Patent Protection
Common Mistakes and Suggestions 
How Abecsa Can Help You
European Patent Procedure and Time Scale
Information and Requirements to File a European Patent Application With the EPO or an Euro-PCT.
The full name and address of the applicant(s)-holder(s).
The full name and nationality of the inventor(s).
The nationality or country of establishment of the applicant(s)-holder(s).
VAT Number (NIF/NIE), only if the applicant is Spanish or established in a country of the EU.
Full details of the invention on how the given technical problem is solved by your invention, whenever required.
The details of the application on which Convention Priority is to be claimed, if appropriate, within 12 months from first application date, along with the Certificate of Priority.
Your instructions on how we should proceed and approval of the likely costs.
Your upfront payment of issued invoice by bank transfer.
A POA signed by the applicant (no legalization) is required by this Office.
Contact us
Via our contact form if you need advice on any patent issues such as:
Filing your patent application with the European Patent Office.
Entering the regional phase of a PCT in the European Patent Office (Euro-PCT).
Validating your granted European patentin Spain or seeking for provisional protection.
Looking for prior art searching or a freedom-to-operate opinion and report.
Patent watching services.
Defending your challenged European patent, from oppositions or appeals.
Revising and/or amending your patent draft by our engineer.
Opposing a European patentfiled by others.
Taking legal action against another person or company who is selling or commercializing your invention in Spain or in Europe without your consent.
Translating your patent specification into any of the three procedural languages of the EPO.
Renewing your patent annually with the EPO or in any country of the EPC.
Licensing the use of the invention or selling your patent ensuring the assignment to other person or company.
Protecting your know-how and trade secrets.
---
Confidentiality
If this is the first filing of your invention, it is important that you do not disclose the technical characteristics of your invention before you apply for patent protection, this may mean that you cannot patent it, or your patent may be declared invalid by anyone who proves this preceding disclosure (lack of novelty or inventive step). However, you can safely discuss it with us, because as registered patent attorneys and lawyers, any information you disclose to us is legally privileged and confidential, using it strictly for the purpose or needed service we are instructed to handle in your name.